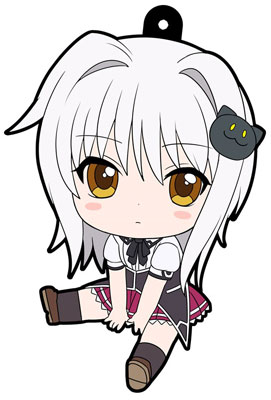 Hello everyone SirZeck here! As always thank for your visit, Now im gonna post something different than usual,because there are no any updates for novel yet and so im just writing what in my mind,well actually this is an assignment' post from my lecture :D
Please listen up and turn off all your electronic devices then wash your feet and go to sleep,wut? NO! jk,teehee :p

Seriously tho,I really don't know what to write…
My inspirations where did you go…? Wait a minute,Am I ever had one? Nope!, As I thought,Thank you my lazy brain!, So Im just gonna write freely and let it go let it flow like water, No!, Don't do that! save water, A kid in Africa could've drank that water!
Ok let's start,my first experience of blogging started back then in 2008, when I haven't have mustache yet,Since then I have created and owned tons of Blog and Wapblog,Unfortunately,most of them has been deleted because I didn't access it for long times,probably they thought I had already dead,bruhhh come'on! Im still alive not like yo fat mama!
Today here im still blogging and doing things on different blog tho,What did you expect?,im kinda person who's easily get bored that's why most of my blog didn't survive,I just create it,make 1 or 2 posts then leave it.
It just…I don't have enough motivation,I create a blog depend on what's popular at the moment even if I don't like it,that's why after couple days I just stop doing it,forget it then move on to the next project.But everything has changed now,since I created a blog for Lightnovel,there are so many people who's appreciate my work and treasure this blog so much,Thank You!
I know why,I've felt that too! It was also very hard for me to find a free lightnovel moreover in PDF or ePUB (I don't really like ePUB :p ), But oneday like a miracle I found freezingLN's blog,I was really happy and download all LN that's available there,but suddenly he told us he is gonna delete his blog (T_T) , WTF man! I just found it and he's gonna delete it,Fuck My Life.
That's why I created my own,I don't want others to feel what I have felt,thank for that finding a Lightnovel isn't really a difficult work for me now,thanks for people who's helped me by letting me join in their Translation Drive <3,I'll write the sources if I know whos the translator is (I convert it myself),because sometime I got already has converted version so I don't know the translator's name or link. However,commonly they've written it inside the Light Novel,so it's okay I think.
I always try to make my visitors comfortable as best I could,that's why my blog interface is so friendly and very simple for both Pc or Mobile, No annoying gadgets or Malware Ads :D ,Even I've made this blog my old blog still working
Click Here
,the content is the same. It works as backup and probably some visitor prefer old blog so I'll just let it be and keep updating both
:D
That's all thank for reading,I'll keep doing this because I love it,but forgive me for my slow response,sometimes Real Life hit me really hard !, Peace N Love
:D
Best Regard
SirZeck
Note:Sorry for so many Grammar Errors,This's not a fuckin Journal FFS!